On Wednesday, 21 September 2022, CBRL and the Department of Antiquities of Jordan (DoA) signed a Memorandum of Understanding (MoU), marking a new stage in their long history of joint collaboration.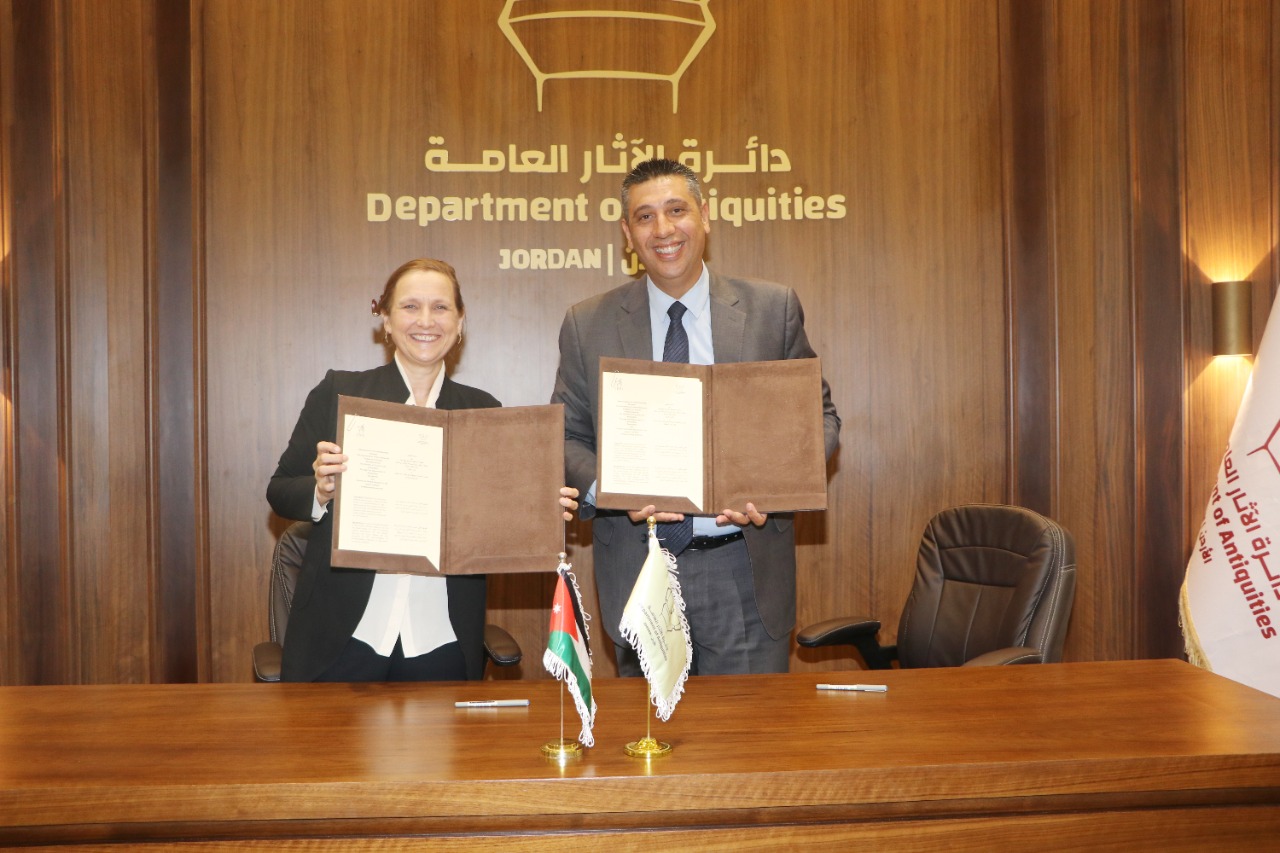 The Memorandum, which was signed by HE Prof. Fadi Bala'awi, Director-General of the DoA and CBRL Director Dr Carol Palmer frames aspects of cooperation between the two parties. Among the most prominent are the exchange of information, data, and documents, facilitation of the implementation of agreed projects, activities, and programmes, and technical support for capacity-building, including training courses and activities.
The DoA is the Jordanian government department with responsibility for archaeological research and cultural heritage management. The DoA is the official institutional authority mandated by law to be responsible for the revealing, protection, conservation and presentation of antiquities. The DoA supervises archaeological activities including research, survey, excavation and site management. It is part of the Ministry of Tourism and Antiquities (MoTA).
The CBRL Amman Institute (also previously known as the British Institute in Amman) was originally founded as the British Institute at Amman for Archaeology and History (BIAAH) in the 1970s. In 1998 the Institute was incorporated into the Council for British Research in the Levant (CBRL), supporting research in the full spectrum of the humanities and social sciences.