We are delighted to share that three Early Career Researchers (ECRs) with long-term links to CBRL have won British Academy Fellowships and an ESRC new investigator grant.  They are all winners of CBRL and Qasid Arabic Institute Arabic language scholarships (2010-2019) who went on to complete PhDs, and have also gone on to win other awards with CBRL and other respected research organisations.
We are proud to have been able to support all three researchers and that they are continuing their connections with us.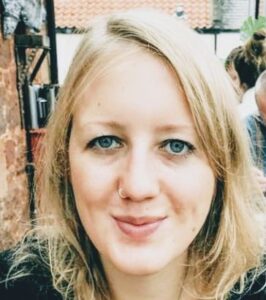 Dr Ann-Christin Zuntz, University of Edinburgh, has been awarded a British Academy Postdoctoral Fellowship (2022-25) for her research Brokers of Displacement – An ethnography of the infrastructure of Syrian refugees' circulations throughout the Mediterranean. She will be spending time in Tunisia, Bulgaria and Jordan doing her ethnographic research.
Ann-Christin was the winner of the 2018 Contemporary Levant Best Paper Prize for Remapping the Holy Land from the margins.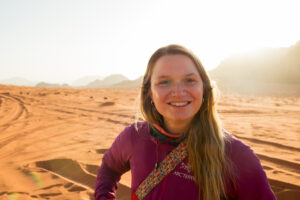 Dr Olivia Mason has been awarded an Economic and Social Research Council (ESRC) Research Grant (2022-24).  This is the first sustained geographical study of nature reserves in Jordan, investigating relationships between resource politics, Bedouin, and postcolonial state formation.
Olivia is also the winner of a CBRL 2020-21 Travel Grant.