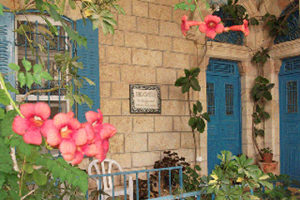 Since the start of the global Covid-19 pandemic, CBRL's regional institutes in Amman and Jerusalem have been forced to restrict public access-related activities and services, in abidance with strict health and safety measures in place in each locale. UK HEI have also imposed restrictions on international travel making it very difficult for non-local researchers to travel to either Institute. 
As vaccination programs gather steam, noting variation in different countries, and as international travel loosens, CBRL looks forward to opening all its facilities to the public when it is safe and permissible to do so. Prospective guests should be aware that Amman and Jerusalem will have different timelines and protocols for 'opening up' when they do. Additional factors also influence these decisions – in particular the conducting of several facility renovations at the Kenyon Institute in Jerusalem, and preparations underway in Amman for a possible premises move. 
As things currently stand: 
CBRL is refraining from taking bookings for either of its hostels until travel restrictions for researchers are finally lifted and clear guidance is provided and implemented for the reopening of this sector, bearing in mind concern over new variants and the winter season. 
The library in Amman is open by appointment 8.30 am to 2 pm Sundays to Thursdays for fully vaccinated and appropriately quarantined guests. 

 

Jerusalem remains closed, including the library and our hostel facilities until completion of renovations. 

 
We will keep this statement under review. Prospective guests should consult FCDO, Jordanian and Israeli consular guidance regarding travel information; their own home country guidance, as well as their university regulations, as appropriate.  
Resources  
"Entry to Israel" Government requirements  
Comprehensive information on Israel's Covid related restrictions can be found here 
UK "Travel Abroad and Coronavirus" guidance 
UK Consul General Jerusalem website 
Jordan Ministry of Health, the official website of the Jordanian Ministry of Health | Coronavirus disease (moh.gov.jo) 
Visit Jordan webpage: Visit Jordan (gateway2jordan.gov.jo)