The Council for British Research in the Levant (CBRL) is a learned society working to advance public education on the Levant through promoting and disseminating research in the humanities, social sciences and related subjects. We work on and in Jordan, Palestine, Israel, Lebanon, Syria and Cyprus.
Our mission:
To advance knowledge and understanding of the peoples and cultures of the Levant.
Our vision: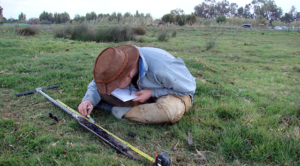 For research in the humanities, social sciences and related fields to make the fullest possible contribution to fostering knowledge and understanding of the Levant, for the common good.
Our core activities: 
We produce and disseminate original, rigorous and independent scholarship in the humanities, social sciences and related fields;
We invest in the most promising emerging scholars and scholarship in the UK and the Levant;
We facilitate UK-Levantine academic collaborations and partnerships, both individual and institutional;
We contribute to shaping debate and understanding through informed public outreach and education.
Our values:
Integrity 
We seek to foster principles of honesty, rigour, openness, care and respect in all aspects of our work, and ensure that the research we support is conducted in accordance with all appropriate ethical, legal and professional standards. 

 
Independence 
We are guided, at all times, by our values and our commitment to supporting and disseminating rigorous, evidence-based research of the highest quality.

 
Partnership 
Our work is only possible through collaboration with others, both locally and globally, who share our commitment to scholarly research and the outcomes it can foster. 

 
Transparency 
We aspire to be as open as possible – in the way that we work; through our priorities, policies and governance; and in seeking to enhance access to our research, collections and archive.

 
Our policies, statement of principles, publications ethics statement, and guidelines for applicants for our grants promote scholarship of the highest standards of research integrity, recognising this as fundamental to ethical, sound and sustainable scholarly engagement and publication.
The Council for British Research in the Levant is an independent academic research institution committed to freedom of expression. This core CBRL value means we neither necessarily agree nor disagree with the conclusions of research we sponsor or views expressed at events or by speakers we arrange.