A Christian 'Oriental question' or an 'Orient belonging only to Easterners'?
In this webinar, the panellists will discuss European cultural diplomacy in Ottoman and Mandate Syria and Palestine, how it impacted the cultural identification of indigenous Christians, and the variety of Christian Arab agendas towards such policies, relying predominantly on unpublished sources.
They will present some of the conceptual and archival challenges, and link the study of the micro-scale level of everyday cultural and religious life to the macro-narratives of global change affecting Christian communities, in a connected perspective.
About the speakers: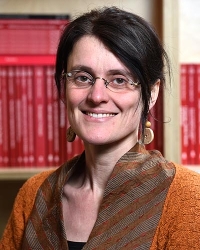 Karène Sanchez Summerer is Associate Professor at Leiden University. She is the principal investigator of the project CrossRoads. European Cultural diplomacy and Arab Christians in Mandate Palestine, a connected history (1920-1950). Her recent publications include two volumes edited with Sary Zananiri, European Cultural Diplomacy and Arab Christians in Palestine, 1918–1948. Between Contention and Connection (Palgrave Macmillan, 2021) and Imaging and Imagining Palestine. Photography, Modernity and the Biblical Lens, 1918-1948 (Brill 2021), a volume edited with Inger Marie Okkenhaug Christian Missions and Humanitarianism in The Middle East, 1850-1950: Ideologies, Rhetoric, and Practices (Brill, 2020) and a special issue with Philippe Bourmaud, 'Missions, Powers and Arabization', Social Sciences and Missions 32, 3-4 (Brill, 2019).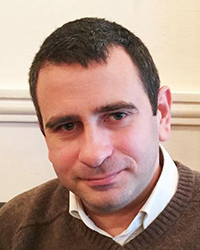 Konstantinos Papastathis is Assistant Professor at the Department of Political Science at Aristotle University of Thessaloniki. He also participates in the project CrossRoads at Leiden University. His main scientific interests involve the fields of politics, religion and Middle Eastern studies. He has contributed to peer-reviewed journals including Religion, State and Society; Politics, Religion and Ideology; British Journal of Middle Eastern Studies; and Middle Eastern Studies, and various collective volumes.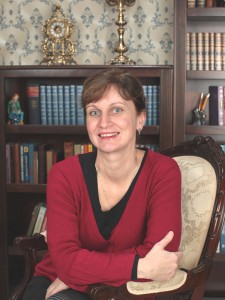 Lora Gerd is a Chief Researcher at the Russian Academy of Sciences (St.-Petersburg Institute of History). Her research is focused on the Russian policy in the Christian East, the ecclesiastical ways of "soft power" in the Ottoman Empire and the role of Russia in the competition of the great powers in the eastern question. She is involved in projects concerning the church history of Egypt and Syria; she is also interested in the history of Byzantine studies, and studying Greek manuscripts. She has edited a number of primary archive sources (the correspondence of George Begleri, 1878-1898 (2003); the journals and reports of Antonin Kapustin (priest of the Russian Church in Athens and Constantinople, 1850-1865; four volumes, 2015-2020); on the history of St. Panteleimon monastery on Mount Athos (2015). She is author of Russian Policy in the Orthodox East: The Patriarchate of Constantinople (1878-1914) (2014). Her PhD thesis is entitled "Questions of Canon Law in the Tacticon of Nikon of Black Mount (XI-th Century)" (1994). (St. Petersburg Institute of History), and her Dr hab. thesis is entitled "Constantinople and Petersburg: Russian ecclesiastical policy in the Orthodox East (1878-1898)" (2006).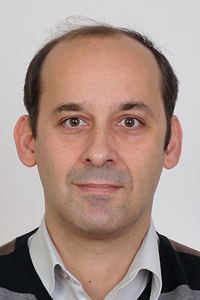 Dimitrios M. Kontogeorgis is Lecturer in Modern Greek History at the University of Cyprus. He studied History and Archaeology at the National and Kapodistrian University of Athens (1996-2000), where he was awarded with honors his doctoral title (PhD) in Modern Greek History for his thesis titled "The Greek Diaspora in Romania. The case study of the Greek paroikia of Braila (c. 1820-1914)." His research interests lie in modern Greek, Balkan and Mediterranean political and social history, the history of diaspora and migration, and the economic and social history of Greece and southeastern Europe in particular during the 18th and 19th centuries. He has previously taught history of Central and Southeastern Europe at the Ionion University (2016-2017, 2017-2018), and at the University of Ioannina (2017) and historical geography of the Black Sea at the International Hellenic University (2012-2016). He has published a monograph (in collaboration with two other historians) and co-edited two volumes. He is the author of 20 papers in Greek and English, in journals, volumes and conference proceedings.
About the chair:
Sarah Irving is Editor of the CBRL journal Contemporary Levant and a Leverhulme Early Career Fellow at Edge Hill University in Lancashire, researching a social history of the 1927 earthquake in Mandate Palestine. She has worked in and on the Levant region, particularly Palestine, since 2001 and has written and edited a number of academic and trade books on its culture and history. Most recently these include Cultural Entanglement in the Pre-Independence Arab World, edited with Tony Gorman of Edinburgh University and published by IB Tauris, and articles in Jerusalem Quarterly, Contemporary Levant and Revue d'histoire culturelle on aspects of the intellectual and social history of Mandatory Palestine.
---
Webinar recordings
Watch the webinar on our YouTube channel or listen to the podcast.