In Jerusalem, what you see and what is true are two different things. Maps divide the walled Old City into four quarters, yet that division doesn't reflect the reality of mixed and diverse neighbourhoods. Beyond the crush and frenzy of its major religious sites, much of the Old City remains little known to visitors, its people overlooked and their stories untold.
This webinar highlights voices of the communities of the Old City by bringing into dialogue the writings of author/journalist Matthew Teller and artist/academic Bisan Abu Eisheh.
Teller's latest book 'Nine Quarters of Jerusalem' is a highly original 'biography' of the Old City and its communities, evoking the city's depth and cultural diversity, from its ancient past to its political present.
Abu Eisheh is a lifelong resident of the Old City, whose academic and artistic works investigate history, society and politics through the lost details of grand narratives.
This webinar takes place on the occasion of the US release of 'Nine Quarters of Jerusalem', and will feature a presentation on the book's findings, followed by a discussion led by Abu Eisheh exploring insider/outsider dynamics that shape understandings, policies and communities of Jerusalem.
This event will take place on Tuesday, 13th of September 2022, at 6:00 pm Jerusalem time, 4 pm in the UK.
To register to attend the event online on Zoom, please register here.
About the speakers: 
Matthew Teller writes for the BBC, Guardian, Independent, Times, Financial Times and other global media. He has produced and presented documentaries for BBC Radio 4 and World Service, and has reported for 'From Our Own Correspondent' from around the Middle East and beyond. He is the author of several travel guides, including the Rough Guide to Jordan; his most recent book is Quite Alone: Journalism from the Middle East 2008–2019.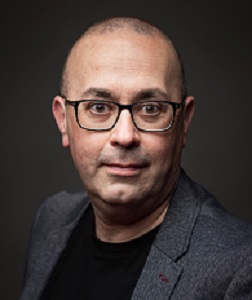 Follow Matthew at matthewteller.com and on Twitter @matthewteller.
Bisan Abu Eisheh is an artist and academic born and raised in the Old City of Jerusalem. His creative practices feature video performances, installations and interventions within gallery spaces and the public sphere that aim to generate dialogue around national identity, mobility, migration and socio-political justice. He has also just submitted his PhD thesis to the University of Westminster, which looks at visual art practices as a form of Palestinian knowledge production and distribution in conjunction with the post-1993 realities. He is currently CBRL's Jerusalem Research and Events Coordinator based at the Kenyon Institute.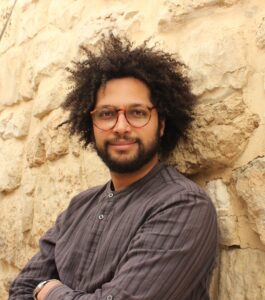 Follow Bisan on Instagram.
---