Project summary
Carried out between August 1968 and December 1969, this pilot project produced an architectural and photographic survey of little known but historically important buildings in the Old City in Jerusalem. The aim was to produce an accurate record of these public and private buildings by preparing large scale plans, sections and elevations of the buildings.
---
Project details
Location: Various
Year(s): 1968 to 1969
Project team:
Archibald Walls (architecture),
Charles Edwards (photography 1968),
Mr Elia (photography 1969).
Archibald Walls, Michael Burgoyne (1969).
Lead institutions and funding:
British School of Archaeology in Jerusalem,
Carnegie Trust for Scottish Universities.
---
Project description
The project was carried out between August – December 1968, March – May 1969 and September – December 1969. It concentrated on buildings of humble status and those most vulnerable to redevelopment.
During 1968, two buildings were surveyed and drawn, located at the junction of the Tariq Bab al-Silsila (Street of the Chain) and the Harat al-Magharaba. These were the Turbat Barakat Khan, or Khalidi Library (south-east corner) and the Turbat Jaliqiyya (north of junction).
A start was also made on an environmental survey from the Jaffa Gate to the Qubbat al-Sakhra (Dome of the Rock) and the Qubbat al-Silsila in the Haram al-Sharif.
In early 1969, the survey was extended to the east and west of the Turbat Jaliqiyya. On the east is the mausoleum of the Emir Taz. In September 1969 the survey moved to the Kaski Sultan and Tariq Bab al-Hadid areas within the Muslim Quarter.
A. Walls (September) and M. Burgoyne (October-December) recorded a number of important monumental gateways, doorways and external architectural features of buildings of the 13th to 16th centuries.
---
Project bibliography
Burgoyne, M.H., 1971. Some Mameluke Doorways in the Old City of Jerusalem, Levant 3(1), 1–30.
Hennessy, J.B., 1970. Report of the Director for the Period January 1st 1968 – May 31st 1969. Survey of Jerusalem 1968/1969, Levant 2(1), 5–6.
Hennessy, J.B., 1971. Report of the Director for the Period June 1 1969 – May 31 1970, Levant 3(1), 3–4.
---
Project media gallery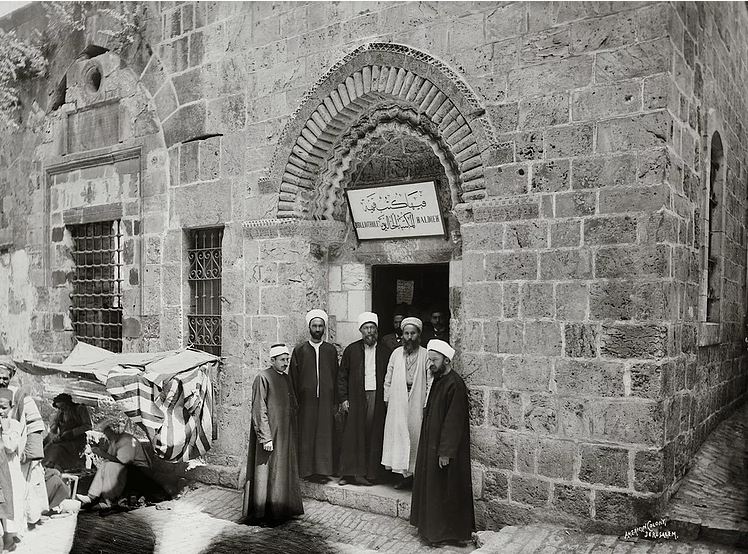 Published:12 April 2021