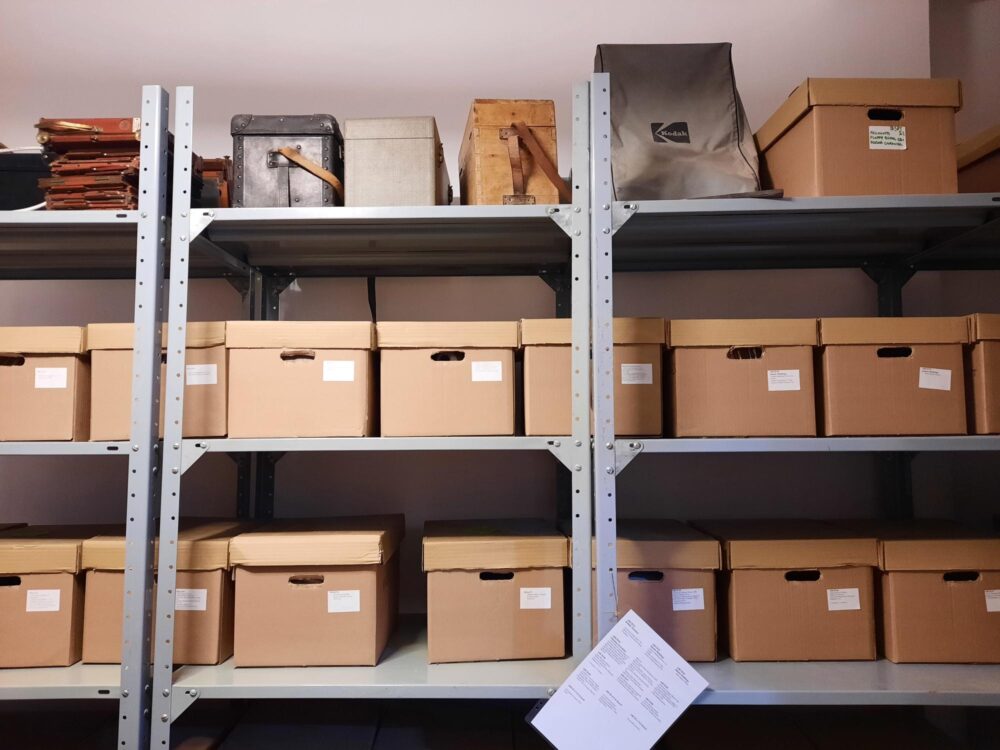 Archives
CBRL has an over 100-year history, starting with the foundation of the British School of Archaeology in Jerusalem (BSAJ), now the Kenyon Institute. The twentieth-century archives include materials relating to archaeological excavations and discoveries of a series of notable pioneering archaeologists: including, Dorothy Garrod, Kathleen Kenyon, Crystal-M. Bennett and Diana Kirkbride. Their discoveries shaped much of how the Levant's deep past is understood today. The centenary of the British Mandate in Palestine, and the decolonisation of knowledge production associated with it, provide the ideal context to establish the physical and digital infrastructure of CBRL's archives, starting in the mandate period. The CBRL Digital Archive will provide a critical plank to underpin CBRL's research strategy in the coming years, providing an essential scholarly resource on the cultural heritage of the Levant for UK, Levantine and international researchers.
At present CBRL's archives are spread across four locations:  the Kenyon Institute (KI) in East Jerusalem, the Amman Institute in Jordan, CBRL's UK archives and the Palestine Exploration Fund (PEF) in London. These crucial institutional archives include administrative documents from the 1920s to the 1990s, field project documentation, drawings, photographs, and slides. Starting in 2022, CBRL has embarked on an ambitious project to make its archival materials available via an open-access archival repository, which will go live soon.
The twentieth-century archive materials have three main phases:
1919-1948 – Establishment of the BSAJ and the British Mandate in Palestine period

1948-1967: BSAJ re-established working with the Department of Antiquities of Jordan during the period when East Jerusalem and the West Bank were under Jordanian rule)

1967-1998: Occupation of East Jerusalem and the West Bank by Israel following the 1967 Six Day War; British Institute at Amman for Archaeology established
CBRL was established in 1998, incorporating the BSAJ and the British Institute at Amman for Archaeology and History (BIAAH) with an expanded mission to work across the social sciences and humanities.
The two institutes continue today as the CBRL Kenyon Institute in Jerusalem (renamed in 2001) and the CBRL Amman Institute in Jordan.
For further information about the archives, please visit the links below: