First established in 2001 as the CBRL Newsletter, from 2006 until 2020, the CBRL Bulletin provided annual updates on current research projects and news from CBRL in Amman, Jerusalem and London.
From 2018, CBRL started publishing monthly e-Newsletters and moving all content online as blogs and news items. CBRL now produces an online Year in review, the first issued in December 2021.
Sign up to our mailing list to receive the latest updates from CBRL here.
You can access all editions of the CBRL Bulletin/Newsletter below.
---
CBRL Bulletin 2020 issue: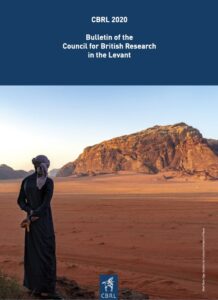 CBRL Bulletin past issues: